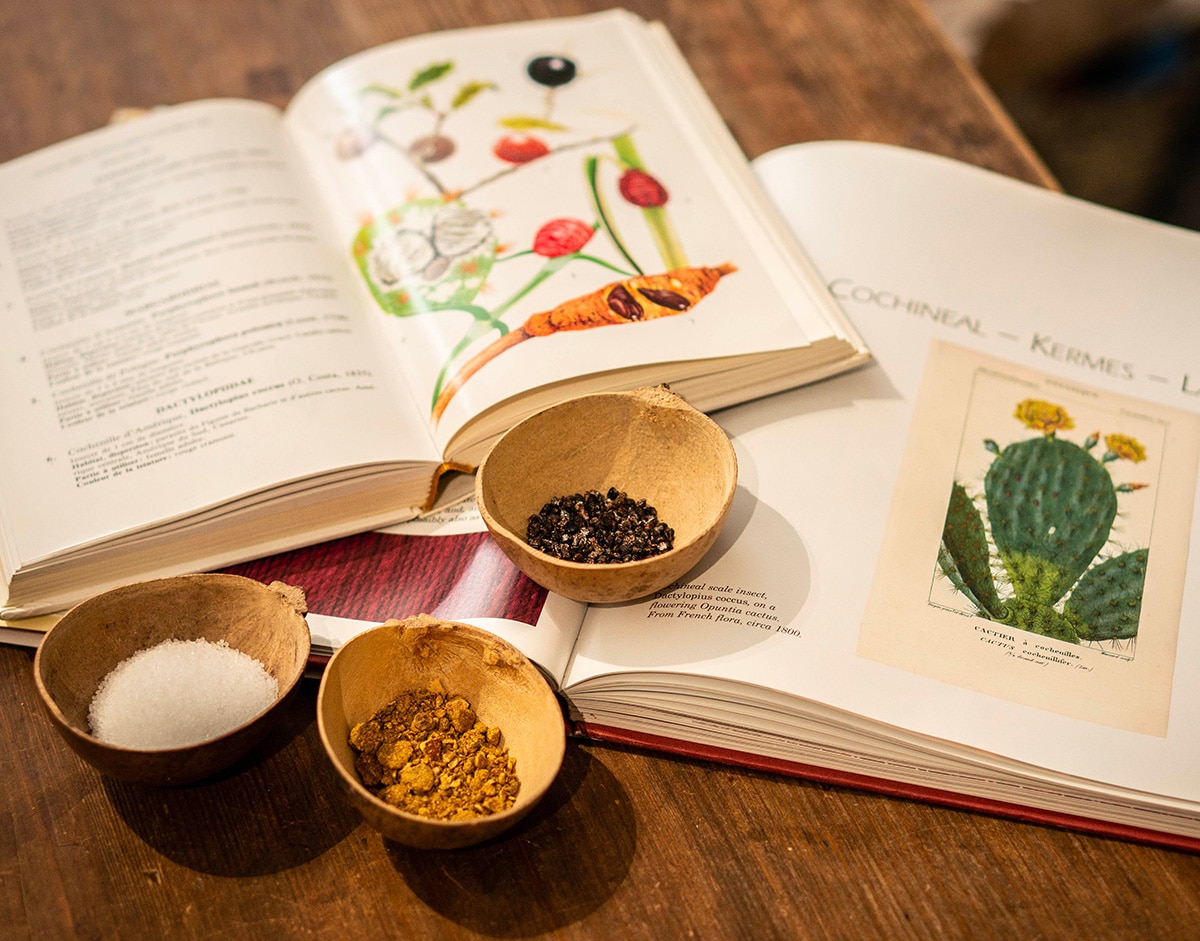 our process
Behind every TRHANDY product is a specific and complex process ensuring our goods' uniqueness. Our fabrics are designed and woven by hand by our artisan partners, then hand dyed or hand printed in our atelier situated in Bordeaux, South West France.

Our dyes and prints are created by extracting natural pigments obtained from local plants, flowers and vegetables grown by quality driven and eco-conscious partners.

The tones obtained vary from one fabric to another, providing our customers with the most authentic home goods.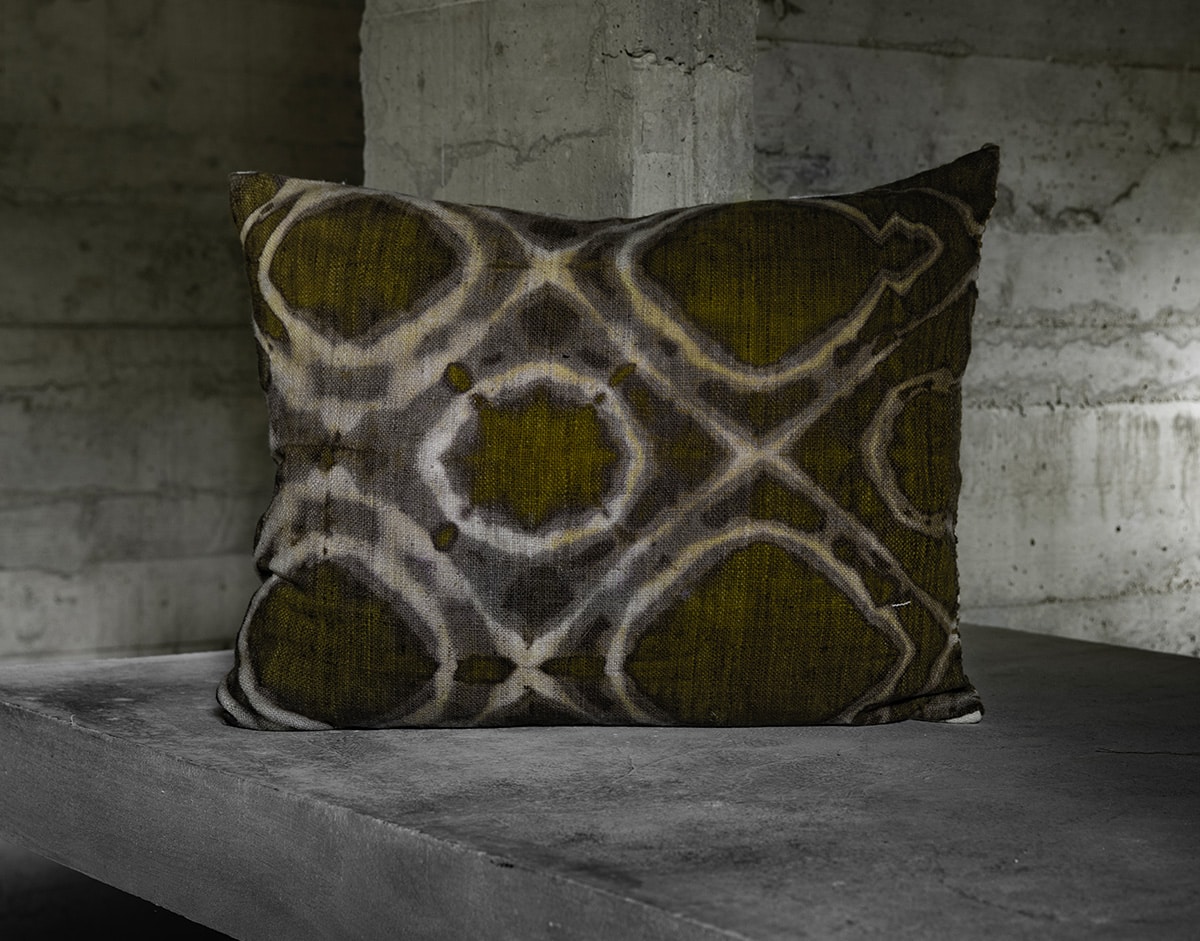 Shibori
Shibori, also known as Tie & Dye, is a form of tie & dye which originated in Japan, and has been practiced there since the 8th century. The technique involves resist techniques which include stitching patterns and gathering them tightly before immersing them in a vegetable dye bath.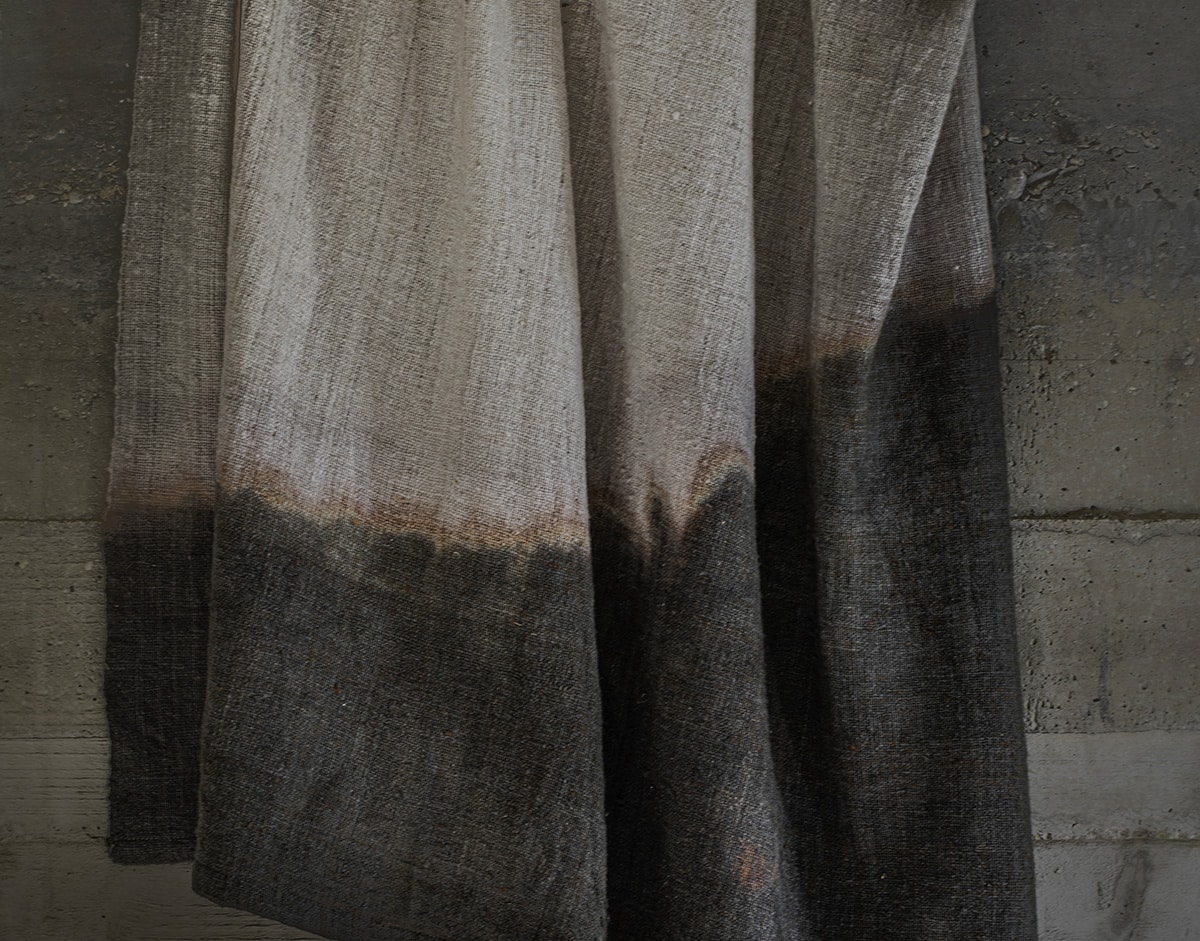 Dip-Dye
Dip-dye, also known as Gradient Dye, originates from the process of Tie & Dye. It consists in dipping a predetermined quantity of fabric into a bath of natural dye and leaving it to soak.